Did You Own A Diesel BMW Between 2008 and 2018?
You may be eligible to claim back 25-75% of the vehicle's purchase price if it was purchased between 2008 and 2018 & it had an emissions cheat device.

Over £100m has already been paid in compensation for UK Diesel Emission Claims.
Diesel Emission Claims Now Open For:

Your Information Is Secure.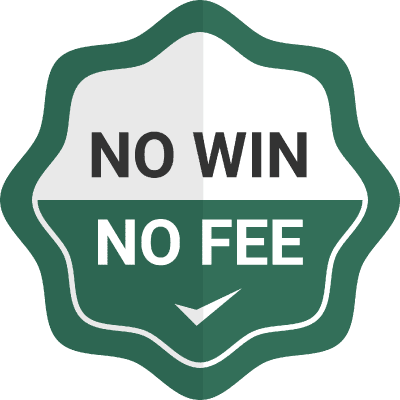 BMW have potentially lied to thousands of vehicle owners about their emissions. If you own a BMW, you could be entitled to compensation. See if you are eligible today.
Investigations are being carried out to determine whether BMW has used software to cheat their emissions tests. If it is found BMW have misled its customers, our panel of emissions solicitors will be bringing forward a claim against the car manufacturer on behalf of UK BMW owners.
Here at emissions.co.uk, we are making sure car manufacturers are held accountable for their lies in relation to car emissions. Global car companies have been putting their profits ahead of our health for years, and we are on a mission to change this.
If you want to hold BMW to account for their potential breach of emissions laws, and for lying to you about it, get in touch with our panel of solicitors today. You can check to see if you can claim by filing out our eligibility checker today.
What is the BMW Emissions Scandal?
Trouble began to brew for BMW in 2017 when German authorities investigated BMW, Daimler and The Volkswagen Group over collusion and setting up secret workshops to coordinate a response to diesel emissions limits. The three massive car manufacturers were charged in 2019 for colluding to limit the introduction of clean emissions technology.
The issues didn't stop there for BMW, however. In 2018, the BMW HQ was raided in an emissions cheating probe, where BMW admitted to installing emissions software in 11,400, "by mistake". Prosecutors at the time said they had reasons to believe that these vehicles had been fitted with "inadmissible defeat devices".
In 2017, Government-funded research found that some BMW engines were emitting toxic fumes, NOx, at up to seven times the legal limit. NOx is a polluting gas that contributes to respiratory diseases, cancer, acid rain and smog.
BMW has consistently denied the use of defeat devices, which are programmed to lessen emissions during laboratory tests meaning real-world emissions are much higher. However, there is reason to believe that their liberal use of "thermal windows" can constitute a defeat device. This is what our emissions solicitors will argue on your behalf.
Which BMW models are affected?
The investigation into BMW is still relatively new, certainly compared to the Volkswagen Dieselgate scandal. Generally, emissions claims are related to vehicles that were manufactured between 2008-2018. Some of the models that have been investigated include:
M550d
750d xDrive
750Ld xDrive
2 Series GT 216d
4 Series 420d
X3
5 Series
4 Series
Our panel will update clients as and when we find more information. If you believe your BMW model may have been affected, get in touch with our panel today by completing our online eligibility checker.
What does the BMW Emission claim relate to?
Reports suggest that fuel economy could have been affected in cars with defeat devices, meaning you likely paid out more money for fuel over a number of miles. Damages may also include the diminution of the vehicle you own after the dieselgate scandal along with any compensation for your general grievance.
The BMW claim itself is likely to follow a similar path as the current Volkswagen Group claim. With the information currently available, we believe your claim could focus on:
A breach of contract by the dealership
A breach of contract by the manufacturer financier
Breach of the Consumer Protection from Unfair Trading Regulations 2008
A claim in deceit against BMW
How much compensation can I receive for a BMW Emissions Claim?
There is currently no guidance in relation to how much compensation BMW owners will be able to receive for their Dieselgate scandal claim. Similar claims for Volkswagen in the USA and Germany have seen owners receive thousands in compensation.
BMW owners who owned more than one eligible vehicle can also lodge multiple claims.
How do I begin my BMW dieselgate claim?
To register your interest in bringing a dieselgate emissions claim against BMW all you have to do is fill out our BMW claim eligibility checker.
Start your BMW Emissions Compensation Claim Today
To start your No Win, No Fee BMW vehicle emissions claim, get in touch with our expert panel of Emissions solicitors today. Emissions.co.uk are acting for UK residents whose cars have been fitted with defeat devices by manufacturers. These defeat devices tricked emissions tests into thinking their emissions were lower than they actually were.
We believe this is wrong, as NOx released by their cars are harmful to our health and the environment. You may have also suffered financial damages as a result of the lie.
Our experienced legal panel can talk you through your claim, step by step.
Find out today if you are eligible to claim by completing our free to use eligibility checker.