You may be eligible to claim back 25-75% of the vehicle's purchase price if it was purchased between 2008 and 2018 & it had an emissions cheat device.

Over £100m has already been paid in compensation for UK Diesel Emission Claims.
Diesel Emission Claims Now Open For:

Your Information Is Secure.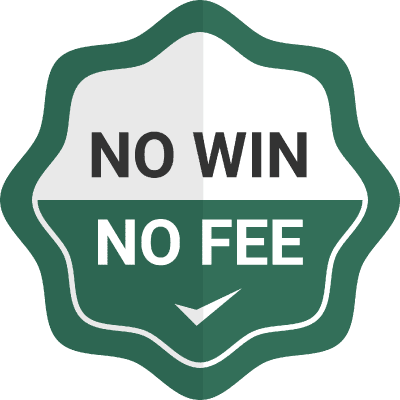 Millions of people in the UK may have been mis-sold their car finance deal. Our panel of car finance solicitors can let you know if you are eligible for thousands from a mis-sold PCP finance agreement claim.
Have you purchased a car via a car finance deal/PCP agreement in the last six years? If your lender has not informed you of exactly what is involved within the PCP agreement you may be eligible for thousands in compensation. We can provide a free, no-obligation check to find out if you can compensation for mis-sold car finance claim.
Thousands of UK residents could have been mis-led in relation to the car finance deal. Our expert panel are challenging finance providers and car dealerships who have acted in their best interests by not declaring commission and not carrying out proper affordability checks.
Our panel of solicitors can investigate your car finance claim and tell you whether you are entitled to compensation. Find out today by completing our form. We work on a No Win, No Fee basis and it's completely free to check eligibility.
No Win, No Fee
No Obligation Review Of Your Case
Panel of Finance Claim Specialists
Easy Claim Process
What is a PCP agreement?
A Personal Contract Purchase (PCP) is essentially a loan to help purchase a car. Car dealerships offer them for those who do not have the upfront cash to purchase a vehicle.
However, unlike a normal personal loan, you won't be paying off the full value of the car, and you won't own the car at the end of the deal, unless you agree to pay the final balloon payment.
The agreement normally has three parts:
The deposit – usually around 10% of the car's price
The amount you borrow
The balloon payment – A large final payment if you want to own the car
You can potentially face extra charges throughout this agreement, however. These include:
Over-mileage charges
Damage charges
How might have I been mis-sold my car finance?
The issue of mis-sold PCP finance agreements comes from a lack of information being given to the customer at the time of purchase. This is usually down to miscommunication on the lender's part.
Car finance deals can be relatively complex and sometimes have commission attached to them. This means that it is often in the salesperson's best interest to sell you a finance agreement, even if it is not in your best interest.
Some of the main reasons you may have been mis-sold your PCP car finance deal are:
Undisclosed or hidden commission
Thousands of customers may have been completely unaware of any commission payments. The car salesperson can receive a commission from the bank for bringing the car finance deal to them. In this sense, they are the finance broker. If neither the bank nor the salesperson has informed you about this commission, you are eligible for compensation.
High-pressure sales tactics
Car dealerships often put their customers under pressure to opt into a finance agreement. If you feel a PCP agreement was not right for you, and you were not given enough time to assess all of your options, you may have been mis-sold the car finance deal.
Lack of proper affordability checks
Many customers enter into loan agreements that are not suited to their financial situation. This leaves them trapped by the PCP deal, where they are not in a position to make payments throughout the whole term of the agreement.
Inflated prices and overcharges in interest
Some cases show that customers are overcharged thousands of pounds in interest in order for the dealership to obtain a higher commission pay-out.
Emissions Scandal Claims
Our panel are also experts in bringing forward a diesel emissions claim. We believe that if you entered the PCP agreement on the basis that you were receiving a particular type of car with a particular set of emissions, then you have been misrepresented. If this is the case, we would look to not only claim compensation from the emissions scandal, but also from the PCP agreement you entered at the time.
How Much Is Mis-sold PCP Claim Worth?
Reports suggest that consumers have been charged thousands more than they should have been. The exact amount of compensation a claim might be worth will depend on your individual case, and our panel of car finance solicitors will inform you how much you could look to claim.
There are several factors to consider when working out how much compensation you could be owed. These include:
The size of the loan – the larger the loan, the more you'll be owed
When you signed up – the longer you have been paying the loan off, the more you'll be owed
The interest rate and the difference between the rate you should have been quoted
How Do I Know If I've been Mis-sold My Car Finance Agreement?
There are a number of ways you might have been mis-sold your car finance agreement. Cases that we regularly see include:
You were not told about any commission that was being earned
The salesperson didn't explain the agreement, or stated it was the "best option" for you
You were charged extortionate interest that you are struggling to pay out
Am I eligible to claim mis-sold PCP compensation?
Those who are potentially eligible to claim include:
You purchased your vehicle via a car finance agreement/PCP or HP
Between 2014-2020
You were not informed about any commission paid to the broker
You were not told about any late payment fees or fines
You didn't fully understand the finance agreement
"Some motor dealers are overcharging unsuspecting customers over £1000 in interest charges in order to obtain bigger commission payouts for themselves. This is unacceptable."
Jonathan Davidson, director of supervision for retail and authorisations at the FCA
The FCA Reports on Mis-Sold Car Finance Deals
The FCA have released a report into car finance and the potential mis-selling in the UK. They sent mystery shoppers to 122 car dealerships.
Out of the 122, only 11 car dealerships confirmed that commission will be paid
Only 31% of dealers explained to the customer that they do not own the vehicle at the end of the contract unless they pay the larger end payment
28% of the car dealers failed to outline the consequences of missed payments
The FCA have estimated that the mis-sold car finance scandal may cost UK consumers £300,000,000 per year
Contact Us
Have you been mis-sold your car finance agreement? Was the agreement taken out between 2014 and 2020? Find out if you can claim thousands in compensation by checking, for free, with our expert panel of car finance solicitors.
You can claim for multiple cars using our eligibility checker over on our Mis-sold PCP website, Undisclosed.co.uk. Visit our dedicated page by clicking here.