You may be eligible to claim back 25-75% of the vehicle's purchase price if it was purchased between 2008 and 2018 & it had an emissions cheat device.

Over £100m has already been paid in compensation for UK Diesel Emission Claims.
Diesel Emission Claims Now Open For:

Your Information Is Secure.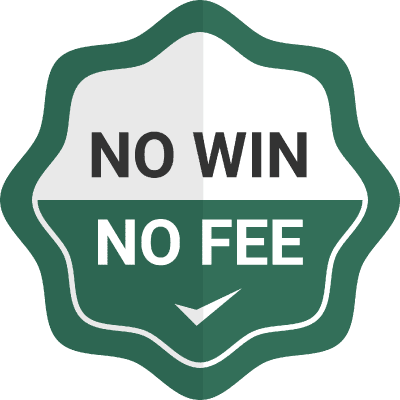 The UK SEAT diesel emission claim is now closed. Unfortunately, you are no longer able to claim. 
For a number of years, huge car manufacturers were lying about their emissions output in their cars. This has meant a toxic pollutant, NOx, has been flooding the UK for years, and has potentially led to worse fuel economy in many cars. Now, SEAT owners are getting their deserved compensation for this lie.
The Volkswagen Group misled its UK customers by installing "defeat devices" into their diesel engines, in a scandal that has now become known as Dieselgate. SEAT has been a wholly-owned subsidiary of the Volkswagen Group since 1990, meaning in 2015 when this came to light, thousands of UK SEAT vehicles were implicated.
SEAT is a very popular car in the UK, driven by families and businesses alike. 
The SEAT Emissions claim is now closed.
What was the SEAT Diesel Emissions Scandal?
The Dieselgate scandal first made headlines in September 2015 when US regulators noticed that some of the VW Group vehicles had different real-world emissions when compared to the tests. After further scrutiny from regulators, Volkswagen admitted that 11 million vehicles had been fitted with a "defeat device" which lets the car know when it is being tested for emissions. This admission would lead to the potential of millions of claims globally.
Volkswagen also admitted that 1.2 million of these vehicles were in the UK, with other VW-owned manufacturers being affected, such as SEAT, Audi and Skoda. In total, approximately 76,773 UK SEAT diesel cars were affected.
In January 2017, the VW Group pleaded guilty to criminal charges in the US, with a judge ordering them to pay an eye-watering $2.8 billion fine for "rigging diesel-powered powered vehicles to cheat the emission tests". As a result of the scandal, VW chief executive Martin Winterkorn resigned.
Which SEAT models were affected?
Thousands of SEAT models were thought to be affected in the UK.
The SEAT NOx Emissions Group Litigation specifically relates to vehicles that:
Are manufactured by Volkswagen, Audi, SEAT or Skoda
Are fitted with a 1.2, 1.6, 2.0 litre EA189 Diesel engine
Manufactured before 2016
How do I begin my SEAT dieselgate claim?
Unfortunately, the SEAT Dieselgate claim is now finished and closed for any new claimants.
If, however, you bought your car using Personal Contract Purchase (PCP) finance, then you may have a claim for Mis-sold PCP compensation. To read more about this, read our specialist ClaimExpert guide here. 
The UK Dieselgate Court Cases – A Timeline
7th April 2020 – UK High Court finds that emissions-testing software installed in Volkswagen Group's vehicles, including SEAT, did constitute unlawful "defeat devices" under EU rules. Mr Justice Waksman called some of Volkswagen Group's defences that the vehicles did not utilise such devices 'hopeless', 'highly flawed' and 'completely irrelevant'.
7th August 2020 – Court of Appeal rejects Volkswagen Group's appeal, making landmark ruling on Dieselgate. Lord Justice Males states in the Court of Appeal that 'Mr Justice Waksman's "defeat device" issue was clearly correct'