You may be eligible to claim back 25-75% of the vehicle's purchase price if it was purchased between 2008 and 2018 & it had an emissions cheat device.

Over £100m has already been paid in compensation for UK Diesel Emission Claims.
Diesel Emission Claims Now Open For:

Your Information Is Secure.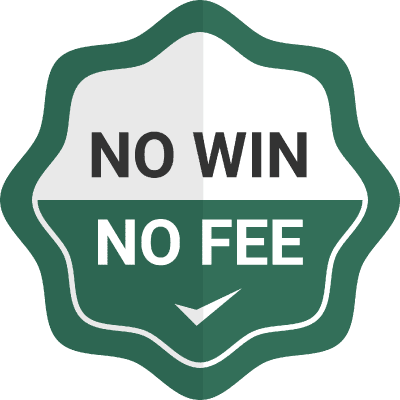 Do you own an Iveco vehicle? The manufacturer has potentially lied about its dangerous diesel emissions, meaning thousands of Iveco owners in the UK could be owed compensation. Find out how to join the claim today.
Thousands of Iveco owners could be entitled to compensation after allegations have emerged that they have lied about their diesel emissions. There are claims that Iveco vans, trucks and buses have been fitted with a "defeat device" which tricks emissions test in order to pass regulation.
If this is proven, it could mean a dangerous pollutant, Nitrogen Oxide (NOx), has been filling UK air for years. Not only this, but it could also mean the fuel economy on these vehicles was not what was advertised, which would prove costly in the mile-heavy commercial vehicles.
The expert panel at emissions.co.uk are bringing forward claims against Iveco for their lies about diesel emissions, and you could join thousands of Iveco drivers in holding the manufacturer to account.
To register your interest today, complete our free eligibility checker.
What is the Iveco Emissions Scandal?
Iveco is part of a massive automotive conglomerate called Fiat-Chrysler (FCA). Iveco and the FCA are facing a £5billion lawsuit in the UK over the alleged use of so-called "defeat devices" in some of their diesel vehicles. All of Iveco's vehicles are implicated in the scandal.
News of potential breaches first came in 2019 when the US Justice Department and the car company came to a settlement worth £614million after investigations found the use of illegal software was producing false results in relation to their diesel emissions. Real-world emissions were significantly higher than laboratory results.
Now, attention has turned to the UK Iveco owners. The lawsuit claims that these illegal defeat devices have been installed in thousands of Iveco vehicles. If you owned an Iveco vehicle between 2008-2020, you could be thousands in diesel emission compensation.
What is a defeat device?
Defeat devices have been discovered in various car models, and first came to light in 2015 after the Volkswagen Dieselgate scandal. The device is a bit of software installed into the vehicle itself. The software can sense when the vehicle is being tested by monitoring speed, engine operation, air pressure and the positioning of the steering wheel.
When the software kicks in, it limits performance, running below normal power and performance. This limits the amount of NOx that is released by the car when being tested in a lab.
Once the vehicle is on the road, this "emission-light" mode is turned off and the engines are placed into a more standard mode. The result of this is that diesel emissions, in some cases, are up to 40 times of what regulation permits.
Which Iveco models are affected?
Early indications show that ALL Iveco models could have been affected. Below are the eligible vehicles:
Manufactured by Iveco
Between 2008-2020
Diesel only
More information may become available as the case continues. Our panel will keep clients up to date throughout the process.
No Win, No Fee Iveco Emissions Claim
We believe every Iveco owner should be entitled to justice should Iveco admit their wrongdoing. This is why our panel offers all of our Iveco diesel emissions claims on a No Win, No Fee basis. In the unlikely event that your emission compensation claim is unsuccessful, you will have nothing to pay to us.
Why should I register my interest in an Iveco dieselgate claim?
The panel at emissions.co.uk often hear this question – why should we claim? We believe that if Iveco deliberately lied to Iveco owners for the sole purpose of profit then its customers deserve damages. This has broken the trust of customers and also released a dangerous pollutant in the air called NOx.
NOx contributes to various respiratory diseases, cancer, acid rain and smog. Pollution from cars is the biggest contributor to NOx in our air.
This is why we believe there are five key reasons to register your interest in an Iveco emissions claim:
Saving the Environment
Corporate Accountability
Financial Reimbursement for misrepresentation
Saving your health
No risk to you due to no win, no fee
How much compensation can I receive for an Iveco Emissions Claim?
There is currently no guidance on how much Iveco owners can receive for a diesel emission claim. Our panel will keep our clients updated in relation to all aspects of the case, including how much compensation they are likely to recover.
How do I begin my Iveco dieselgate claim?
Starting your Iveco diesel emissions compensation claim couldn't be easier. Simply fill out our free to use eligibility checker today and our panel will get back in touch with the next steps.
Start your Iveco Emissions Compensation Claim Today
If you believe you are entitled to compensation after Iveco have potentially lied about their emissions, we are here to help. You could be entitled to £1000's in compensation, and a successful claim will show the car giants like Iveco that they can lie to us no more.
Our experienced legal panel can talk you through your claim, step by step.
Panel regulated by the SRA
Work on a No Win, No Fee Basis
No upfront payments
Provide updates on your case throughout
Talk to you in clear, simple English
Provide fair and competitive legal rates if we win your case for you
Find out today if you are eligible to claim by completing our free to use eligibility checker.