You may be eligible to claim back 25-75% of the vehicle's purchase price if it was purchased between 2008 and 2018 & it had an emissions cheat device.

Over £100m has already been paid in compensation for UK Diesel Emission Claims.
Diesel Emission Claims Now Open For:

Your Information Is Secure.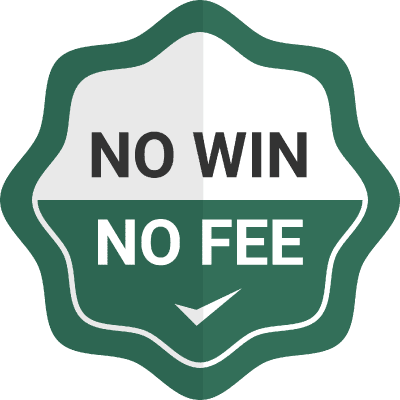 Porsche have recalled thousands of their vehicles due to their own dieselgate emissions scandal. If your vehicle has been affected, you could be owed thousands in compensation. Find out today if you can claim.
Here at emissions.co.uk, we are making sure car manufacturers are held accountable for their lies in relation to car emissions. A new investigation is being carried out into Porsche and their use of "defeat devices" in a number of their vehicles.
These devices have already been found in numerous Volkswagen Group cars, such as VW, Skoda, SEAT and Audi. Porsche has been owned by the Volkswagen Group since 2012, and while the original Dieselgate scandal did not include Porsche vehicles, it is now likely that many Porsche owners are owed compensation.
If you want to register your interest in a claim, our expert panel of emissions solicitors can help. Fill out our quick and easy eligibility form today to begin your Porsche emissions claim.
What is the Porsche Emissions Scandal?
The Porsche scandal first hit headlines in May 2018 when the German Motor Transport Authority, KBA, ordered them to recall nearly 60,000 vehicles – 53,000 diesel Macans and 6,750 diesel Cayannes.
The German authorities had carried out emissions tests that showed the real-world emissions were much higher on the road than in labs, due to a "warm-up strategy" that was triggered when the cars were being tested. A similar strategy has been found in the Volkswagen Group dieselgate scandal of 2015. The German authorities ordered the removal of "impermissible defeat devices".
The emission in question was a dangerous pollutant called NOx. This is a polluting gas that contributes to respiratory diseases, cancer, acid rain and smog. This has led to many believe Volkswagen Group and Porsche have put profits before your health.
Porsche was then fined £535 million by German prosecutors for cheating the diesel emissions, with the court finding "negligent breaches of supervisory duties".
If you believe your vehicle has been affected by the scandal, you could be owed thousands in compensation. Get in touch with our expert panel of Porsche emissions solicitors to see how they can help.
Which Porsche models are affected?
There are still investigations being carried to see exactly which Porsche models have been affected. However, it is thought the below may have had the defeat device installed:
Porsche Macan 3.0 Litre V6 Euro 6
Porsche Cayenne 3.0 Litre V6 Euro 6
Porsche Cayenne S 4.2 Litre V8
Porsche Panamera 4.0 Litre V8
Investigations into which Porsches are affected will continue.
The original German recall affected the 3.0-litre V6 diesel Macan and 4.2-litre V8 diesel Cayenne, which both feature engines developed by Audi. Our panel can help determine whether your vehicle has been affected by the Porsche dieselgate scandal.
What does the Porsche Emission claim relate to?
Our panel prides itself on getting the best possible outcome for you, our client. We have an expert panel of emissions compensation solicitors who have extensive experience and knowledge in this area of law, to give you the most comprehensive legal advice possible.
The Porsche claim itself is likely to follow a similar path as the current Volkswagen Group claim. With the information currently available, we believe your claim could focus on:
A breach of contract by the dealership
A breach of contract by the manufacturer financier
Breach of the Consumer Protection from Unfair Trading Regulations 2008
A claim in deceit against Porsche
How much compensation can I receive for a Porsche Emissions Claim?
Because the Porsche dieselgate claim is in its infancy, there is currently no guidance on the amount owners can look to receive in compensation for an emissions claim.
Porsche owners who owned more than one eligible vehicle can also lodge multiple claims.
How do I begin my Porsche dieselgate claim?
To register your interest in bringing a dieselgate emissions claim against Porsche all you have to do is fill out our simple online eligibility form. Our panel of solicitors will investigate your claim.
Start your Porsche Emissions Compensation Claim Today
To start your No Win, No Fee Porsche vehicle emissions claim, get in touch with our expert panel of Emissions Claims solicitors today. They can answer any question you might have on the process and structure of your Porsche claim, and will speak to you in plain English. 
Our experienced legal panel can talk you through your claim, step by step.