You may be eligible to claim back 25-75% of the vehicle's purchase price if it was purchased between 2008 and 2018 & it had an emissions cheat device.

Over £100m has already been paid in compensation for UK Diesel Emission Claims.
Diesel Emission Claims Now Open For:

Your Information Is Secure.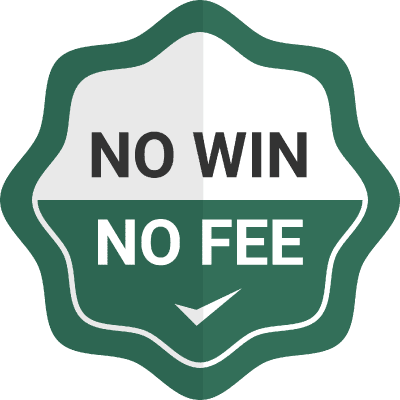 If you own a Land Rover you could be entitled to thousands in compensation, after allegations of their lies relating to emissions. Find out more if you can join the claim today.
Land Rover are the latest car manufacturer to be embroiled in their own dieselgate scandal. Allegations have surfaced that Land Rover have purposefully misled its customers and regulators in relation to the diesel emissions output. They have allegedly done this through the use of "defeat devices" which mask real-world emissions.
Now, the panel of solicitors at emissions.co.uk are looking to bring claims against Land Rover for this potential lie which could have hurt our health, our environment, and our pockets. If it is proven that Land Rover have used defeat devices in order to pass emissions tests, they have released much more of the dangerous pollutant Nitrogen Oxide (NOx) into our air, while also potentially having a worse fuel economy than originally advertised.
If you would like to hold Land Rover to account for potentially misleading you, you can register your interest in joining a claim. Use our free eligibility checker today to see if can join.
What is the Land Rover Emissions Scandal?
The eyes of the world have been on huge car manufacturers ever since the 2015 Dieselgate scandal which saw Volkswagen admit to installing defeat devices into 1.2 million cars worldwide in order to cheat emission tests. Since then, a number of regulatory tests have been carried out on Land Rover vehicles.
In 2016, the German VW Commission Enquiry found that the Range Rover 3.0 produced 11 times the emission threshold compared to laboratory testing. A September 2017 white paper by the International Council on Clean Transportation then found that Land Rover was the worst-performing manufacturer for road emissions.
Now, allegations have been put forward that Land Rover is using "defeat devices" in order to pass regulatory emission tests. These defeat devices will alter the diesel emission output by knowing when the vehicle is being tested. The real-world emissions are much higher.
Once the vehicle is on the road, this "emission-light" mode is turned off and the engines are placed into a more standard mode. The result of this is that diesel emissions, in some cases, are up to 40 times of what regulation permits.
Which Land Rover models are affected?
The Land Rover diesel emission claim is still very early on in its life. This means more information is becoming available every day, and more models could be affected. Having said this, with the information currently available, we believe the below models are affected:
Land Rover Discovery Sport
Land Rover Discovery
Range Rover Sport
All diesel
Our panel will keep clients updated if any more models are added to this list.
Why should I register my interest in a Land Rover dieselgate claim?
The panel of solicitors at emissions.co.uk believe it is unacceptable that Land Rover have potentially lied to their customers for monetary gain. This is why we believe there are five key reasons to lodge a Dieselgate Land Rover claim:
Saving the Environment
Corporate Accountability
Financial Reimbursement for misrepresentation
Saving your health
No risk to you due to no win, no fee
Like in the Volkswagen Group case, there is potential that your Land Rover will perform worse than advertised, with a worse fuel economy than expected. If this is the case, you are owed damages for those additional costs.
How much compensation can I receive for a Land Rover Emissions Claim?
While there have been significant payouts in America, Canada, Germany and Australia for similar cases, there is currently no guidance in relation to how much Land Rover customers could receive as a result of a dieselgate claim.
Our panel will keep our clients updated throughout the case and let them know if any amount of compensation is to be fixed.
Customers of Land Rover can potentially claim compensation for:
Potential added depreciation as a result of finding the cheat device
Any increased fuel costs incurred over the years
Increased car tax
Damages for breach of contract
How do I begin my Land Rover dieselgate claim?
To begin your Land Rover dieselgate claim, simply enter your details in our eligibility checker. This is completely free and easy to use.
Start your Land Rover Emissions Compensation Claim Today
To start your No Win, No Fee Land Rover vehicle emissions claim, get in touch with our expert panel of Emissions solicitors today. Emissions.co.uk are acting for UK residents whose cars have been fitted with defeat devices by manufacturers. These defeat devices have tricked emissions tests into thinking their emissions were lower than they actually were.
We believe this is wrong, as NOx released by their cars are harmful to our health and the environment. You may have also suffered financial damages as a result of the lie.
Our experienced legal panel can talk you through your claim, step by step.
Find out today if you are eligible to claim by completing our free to use eligibility checker.