You may be eligible to claim back 25-75% of the vehicle's purchase price if it was purchased between 2008 and 2018 & it had an emissions cheat device.

Over £100m has already been paid in compensation for UK Diesel Emission Claims.
Diesel Emission Claims Now Open For:

Your Information Is Secure.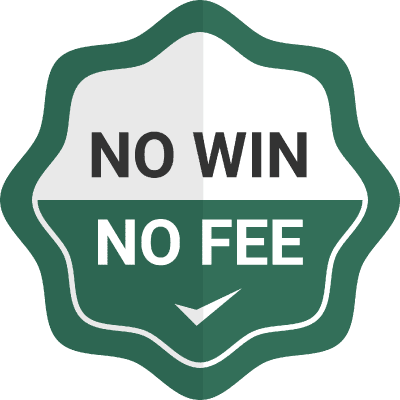 UK Jeep owners could be entitled to thousands in compensation after they potentially misled customers about their diesel emissions. Register your interest today and find out if you can join the claim.
Along with multiple other car manufacturers, Jeep could be misleading its customers and regulators in relation to their diesel emissions. Jeep are accused of installing "defeat devices" into their vehicles which mask the real-world pollution from their UK vehicles.
This potentially means a dangerous pollutant, NOx, could have been flooding UK air for years, while the fuel economy of certain Jeep models may have been much less than originally advertised.
The expert panel at emissions.co.uk believe this is wrong and are bringing forward claims against Jeep for their deceit. If Jeep admit their wrongdoing, UK Jeep owners could be entitled to thousands in diesel emissions compensation.
To find out if you can join the claim, use our quick and easy eligibility checker today.
What is the Jeep Emissions Scandal?
Jeep is part of the automotive group, Fiat-Chrysler (FCA). Jeep and the Group are facing a £5billion class action lawsuit over the alleged use of defeat devices in some of their diesel engines, which breach UK and EU emissions rules.
The potential breach first came to light in July 2020 when authorities raided FCA offices in Germany, Italy and Switzerland.
This came after a tumultuous 12 months for the Jeep and The Group, following a £614million settlement in the US after the US Justice Department found they were using the illegal defeat software which cheats emissions tests in a laboratory.
Now, UK Jeep owners have the chance to receive their deserved compensation for Jeep's potential lie. If you want to register your interest in joining the Jeep dieselgate claim, fill out our eligibility checker.
Which Jeep models are affected?
The Jeep emissions claim is relatively recent, certainly compared to other dieselgate cases. This means that new information is coming to light everyday and, as such, other models may be implicated further down the line.
Having said this, early indications show that the following vehicles may have had a defeat device installed:
1.6-Litre
2.0-Litre
Cherokee
Compass
Renegade
3.0-Litre (V6)
What is a defeat device?
Jeep are accused of installing a "defeat device" into the above models. This is a bit of software that is installed into the vehicle that is specifically programmed to turn on when the car is being tested. When the software is on, it limits the emissions output in order to pass regulatory tests.
The software recognises the vehicle is being tested in a laboratory by calculating certain aspects of the test like the speed, the acceleration rate, and the temperature of the room. Once it realises it is being tested in a lab, the defeat device kicks in and alters the diesel emissions.
In real-world testing, however, emissions can be anywhere from six to twelve times that of testing. This means the vehicles would not have passed UK or EU regulation. In the case of the Volkswagen dieselgate scandal, some models emitted up to 40 times the permitted US levels of nitrogen oxides.
No Win, No Fee Jeep Emissions Claims
The panel of solicitors at emissions.co.uk offer all of our Jeep diesel emissions claims on a No Win, No Fee basis. This is because we believe in everyone having access to justice, and if your vehicle has been affected, we want to help you.
In the unlikely event that your emissions case is unsuccessful, you will pay nothing to us. Our panel of solicitors can provide more details of how this works once you get in touch with our panel.
Why should I file a Jeep Emissions Claim?
This is a question the panel at emissions.co.uk often get – what is the point in claiming? Well, there are actually a number of reasons to lodge a claim:
Your Health – NOx is the deadly pollutant that Jeep have potentially misled customers and regulators about. Reports suggest NOx is estimated to cause 40,000 premature deaths in the UK each year
Your Pocket – You may have suffered damages as a result of Jeep's potential lie. Autocar tests have shown cars after the fix have a worse fuel economy.
Their Accountability – emissions.co.uk want to hold massive car manufacturers like Jeep to account and tell them that they cannot lie to their customers about dangerous emissions
Our Environment – NOx produces acid rain, smog and can contribute to climate change. We need as little of it in the atmosphere as possible, and certainly don't need corporations lying about their output.
How much compensation can I receive for a Jeep Emissions Claim?
There is currently no guidance on how much Jeep owners can receive for a diesel emissions claim. Our panel will keep our clients updated throughout the current Group Litigation and let them know if any amount of compensation is to be fixed.
How do I begin my Jeep dieselgate claim?
Starting your Jeep dieselgate claim is easy. All you have to do is fill out our simple Jeep claims eligibility checker. 
Start your Jeep Emissions Compensation Claim Today
Are you ready to claim against Jeep for their potential lies on emissions? If you believe you have an emissions compensation claim, let us handle it from start to finish.
Our panel of dieselgate solicitors are able to bring a claim on your behalf and not only hold massive car companies to account, but also get you compensation while doing so.
Our experienced legal panel can talk you through your claim, step by step.
Find out today if you are eligible to claim by completing our free to use eligibility checker.