You may be eligible to claim back 25-75% of the vehicle's purchase price if it was purchased between 2008 and 2018 & it had an emissions cheat device.

Over £100m has already been paid in compensation for UK Diesel Emission Claims.
Diesel Emission Claims Now Open For:

Your Information Is Secure.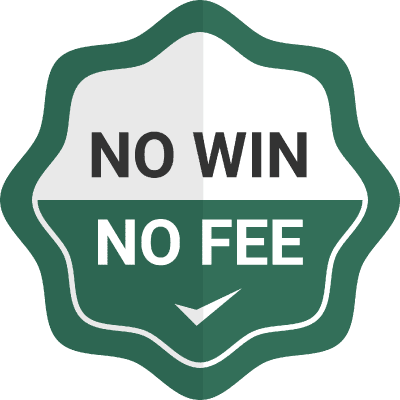 Kia may potentially have misled thousands of its UK customers by lying about their diesel emissions. If Kia admit to the wrongdoing, Kia owners could be owed thousands in compensation. Find out today if you can claim.  
South-Korean car manufacturer Kia are the latest in a long list of manufacturers who could be implicated in their own dieselgate-type scandal. It is alleged that Kia could be using a "defeat device" in their cars to trick emissions tests and mislead its customers.
This could mean that their real-world emissions output is much higher than is advertised. This would be causing more of the dangerous pollutant NOx to enter UK air, and could also mean that fuel economy is worse in the vehicles.
The expert panel of solicitors at emissions.co.uk are fighting back against car manufacturers who lie for profit. Our panel are filing claims for compensation against Kia for potentially misleading their customers. If you would like to register your interest in a claim for Kia Emissions Compensation, fill out our eligibility checker today.
What is the Kia Emissions Scandal?
While it was the most high profile case, the dieselgate scandal of 2015 was not the first case of its type. In 2014, Kia was fined $100 million by the United States Environmental Protection Agency (EPA) for violations of the Clean Air Act. On top of this, the EPA found that Kia gave consumers inaccurate information about the real-world fuel economy performance of these vehicles.
When more scrutiny was applied to car manufacturers after dieselgate, a study by the Transport & Environment agency found that in 2016 Kia was one of the worst performers for high emissions levels, with select Kia models emitting over six times more than permitted European NOx limits.
NOx is a dangerous pollutant that is mostly emitted from vehicles. It has been known to contribute to multiple diseases and is estimated to cause up to 40,000 premature deaths in the UK every year.
What is a defeat device?
It has been suggested that Kia are using thermal windows as a similar sort of defeat device seen in the Volkswagen dieselgate scandal. Car manufacturers have stated this sort of defeat device is permissible due to their purpose of "protecting the engine against damage or accident and for the safe operation of the vehicle".
The Court of Justice of the European Union has recently hit back, however, and stated that this sort of defeat device would only be permissible if the engine was protected against sudden and exceptional damage – something which the exemption is unlikely to cover in most cases.
Defeat devices more generally have one purpose – to trick regulators when the vehicle is being tested in a laboratory. The defeat device is usually a bit of software installed in the vehicle.
This software works by recognising when the vehicle is in test conditions. If the device knows it is being tested, it will limit the amount of emissions from the vehicle in order to fall under the legal emissions limit. Once the car is out on the road, the real-world emissions are much higher. We believe this is wrong.
Which Kia models are affected?
The Kia diesel emissions scandal is still developing. This means that there are ongoing investigations in relation to which models are affected and which have defeat devices installed.
Transport & Environment Agency did test the Kia Sportage III 1.7 and 2.0 litre models and have indicated there is a presence of thermal windows and test recognition technology. The agency also estimates that as many as 704,000 "dirty" Kia vehicles could have been sold in Europe as of 2016.
What does the Kia Emission claim relate to?
Our expert panel of solicitors will look to bring a claim for compensation on your behalf. While the claim is in its infancy, the claim is likely to follow a similar path to other ongoing emissions claims.
With the information readily available, we believe your Kia emissions claim could relate to:
A breach of contract by the dealership
A breach of contract by the manufacturer financier
Breach of the Consumer Protection from Unfair Trading Regulations 2008
A claim in deceit against Kia
Damages in relation to a potential increased diminution of your vehicle
Compensation for your general grievance
How much can I potentially claim with a Kia emissions claim?
There is currently no guidance in relation to how much emission compensation Kia owners could claim. If you register your interest, our panel will keep you updated in relation to any news about the amount of compensation you can look to receive from Kia.
How do I begin my Kia dieselgate claim?
Registering your interest in a Kia dieselgate claim is easy. Simply fill out our eligibility checker and you will be on the road to potentially claiming your compensation. The form takes two minutes, and our panel can tell you quickly if you are eligible.
Start your Kia Emissions Compensation Claim Today
Kia owners are already registering their interest in claiming compensation for the Dieselgate emissions scandal. If you believe you are entitled to claim, our expert panel at emissions.co.uk can help.
Our panel work on a No Win, No Fee basis, meaning in the unlikely event your claim is unsuccessful, you pay us nothing at all. Our panel can guide you through your next steps and will talk to you in straight forward English with no legal jargon.
Our Kia emissions claims solicitors can bring a claim forward on your behalf. We can hold Kia and other car manufacturers to account for their lies, while also getting you compensation.
Our experienced legal panel can talk you through your claim, step by step.
Find out today if you are eligible to claim by completing our free to use eligibility checker.