You may be eligible to claim back 25-75% of the vehicle's purchase price if it was purchased between 2008 and 2018 & it had an emissions cheat device.

Over £100m has already been paid in compensation for UK Diesel Emission Claims.
Diesel Emission Claims Now Open For:

Your Information Is Secure.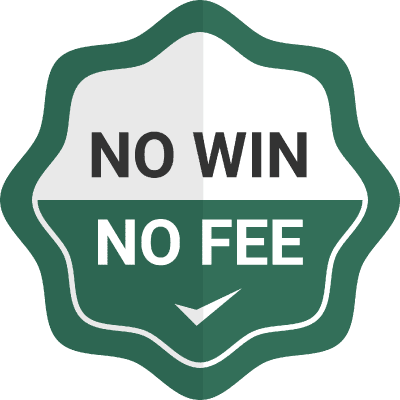 Do you own a Hyundai? They have potentially lied to you about their diesel emissions, and you may be entitled to thousands. Find out today if you can claim.
South-Korean car manufacturer Hyundai is accused of cheating their emissions by using so-called "defeat devices". This means that their diesel emissions could be much higher than what is advertised, and much higher than is permitted by law.
If Hyundai admit their wrongdoing, UK Hyundai owners could be owed thousands of pounds in compensation. The panel at emissions.co.uk are looking to bring forward a claim against Hyundai for their potential deceit, breach of consumer protection laws, breach of contract and breaches of the Competition Act.
Find out today if you are eligible to claim for Hyundai emissions compensation by filling out our free to use eligibility checker.
What is the Hyundai Emissions Scandal?
Issues began in 2014 for Hyundai when they were fined $100million, jointly with their sister brand Kia, by the United States Environmental Protection for violations of the Clean Air Act.
After the Dieselgate scandal of 2015, more scrutiny was placed on car manufacturers. The Transport & Environment agency found in 2016 that Hyundai was one of the worst performers for high emission levels, with many of their vehicles emitting around 6 times more than permitted European NOx limits.
The dangerous pollutant NOx has been linked to multiple diseases, including childhood asthma, cancer, poor foetal development, and depression. Reports suggest that air pollution, which is primarily caused by NOx, is estimated to cause 40,000 premature deaths in the UK each year.
It has been reported that the German transport authority, KBA, have also suggested that the Hyundai uses defeat devices that alter vehicles emissions during testing in order to pass laboratory tests.
Hyundai have stated that these defeat devices are necessary in "protecting the engine against damage or accident and for safe operation of the vehicle" and extend the lifetime of the emission components. 
However, the Court of Justice of the European Union recently hit back, and stated:
…in order to be justified, the presence of such a device must allow the engine to be protected against sudden and exceptional damage.
The key here is "sudden and exceptional damage". The exemption is unlikely to cover long term degradation of vehicle components.
Which Hyundai models are affected?
The Hyundai dieselgate scandal is relatively early on in its journey, meaning that investigations are still ongoing in relation to exactly which models are affected. Having said this, it is reported that both the Hyundai ix35 2.0 l Euro 5 and Hyundai i20 1.1 l Euro 6 contain defeat devices.
The Guardian has reported that the i20 1.1 is producing at least six times more NOx than originally advertised.
The panel at emissions.co.uk will keep Hyundai owners updated in relation to which models might be affected as more information becomes available.
What does the Hyundai Emission claim relate to?
Our panel prides itself on getting the best possible outcome for you, our client. We have an expert panel of Hyundai emissions compensation solicitors who have extensive experience and knowledge in this area of law, to give you the most comprehensive legal advice possible.
The potential Hyundai claim itself is likely to follow a similar path as the current Volkswagen Group claim. With the information currently available, we believe your claim could focus on:
A breach of contract by the dealership
A breach of contract by the manufacturer financier
Breach of the Consumer Protection from Unfair Trading Regulations 2008
A claim in deceit against Hyundai
How much can I potentially claim with a Hyundai emissions claim?
There is currently no guidance in relation to how much Hyundai owners could claim. If you register your interest, our panel will keep you updated in relation to any news about the amount of compensation you can look to receive.
How do I begin my Hyundai dieselgate claim?
Starting your Hyundai emissions claim is quick and easy. Simply head over to our eligibility checker and enter your details. One of our expert emissions solicitors will then be right back in touch with your next steps.
Start your Hyundai Emissions Compensation Claim Today
If you believe you are entitled to compensation due to Hyundai's potential lie about their diesel emissions, we are here to help. You could be entitled to £1000's in compensation, and a successful claim will show the car giants that they can lie to us no more.
Our experienced legal panel can talk you through your claim, step by step.
Find out today if you are eligible to claim by completing our free to use eligibility checker.