You may be eligible to claim back 25-75% of the vehicle's purchase price if it was purchased between 2008 and 2018 & it had an emissions cheat device.

Over £100m has already been paid in compensation for UK Diesel Emission Claims.
Diesel Emission Claims Now Open For:

Your Information Is Secure.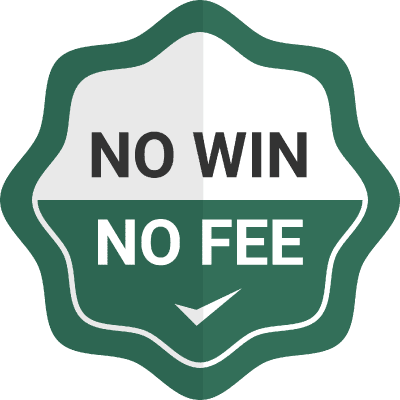 Were you one of the thousands of UK residents affected by the Audi Emissions Scandal? Unfortunately, the claim is now finished. 
Here at emissions.co.uk, we are holding giant car manufacturers to account for their blatant lies in relation to the emissions scandal. Audi and the Volkswagen Group lied about their emissions for years, polluting the UK with dangerous NOx and potentially leaving their customers out of pocket.
This has meant that over the past decade thousands of UK citizens could have been driving Audi vehicles that promised better performance and less pollution than was actually the case. Autocar tests have shown that the cars do have a worse fuel economy after the fix.
Audi is a very popular car in the UK, driven by families and businesses alike. This meant many of the claimants were Audi owners. 
The Audi Emissions claim is now closed.
What was the Audi Diesel Emissions Scandal?
The emissions scandal, which has become known as "Dieselgate" came to light in September 2015. The Volkswagen Group, which has owned Audi since 1966, admitted that 11 million of their vehicles had a "defeat device" installed.
This defeat device would enable to the vehicle to know when it was being tested in a lab, and would automatically alter its performance in order to trick the emissions test. The actual, real-world emissions of the vehicles were much higher – up to 40 times the permitted US levels of nitrogen oxides.
1.2 million of these affected vehicles were in the UK across the Volkswagen Group's brand, including Audi, SEAT and Skoda.
Not only does cheating the NOx emission tests have a negative impact on the environment, but it can also potentially hurt the pockets of Audi customers. Audi customers who have been affected may have suffered damages because of it. 
Which Audi models were affected?
Thousands of Audi models were thought to be affected in the UK. To be exact, approximately 393,450 have been embroiled in the dieselgate scandal.
The Audi NOx Emissions Group Litigation specifically related to vehicles that:
Are manufactured by Volkswagen, Audi, SEAT or Skoda
Are fitted with a 1.2, 1.6, 2.0 litre EA189 Diesel engine
Manufactured before 2016
Why should I have brought an Audi Emissions claim forward?
This is a question the panel at emissions.co.uk often get – what is the point in claiming? Well, there were actually a number of reasons to lodge a claim:
Your Health – NOx is the deadly pollutant that Audi lied about. Reports suggest NOx is estimated to cause 40,000 premature deaths in the UK each year
Your Pocket – You may have suffered damages as a result of Audi's lie. Autocar tests have shown cars after the fix have a worse fuel economy.
Their Accountability – emissions.co.uk want to hold massive car manufacturers to account and tell them that they cannot lie to their customers about dangerous emissions
Our Environment – NOx produces acid rain, smog and can contribute to climate change. We need as little of it in the atmosphere as possible, and certainly don't need corporations lying about their output.
The UK Dieselgate Court Cases – A Timeline
7th April 2020 – UK High Court finds that emissions-testing software installed in Volkswagen Group's vehicles, including Audi, did constitute unlawful "defeat devices" under EU rules. Mr Justice Waksman called some of Volkswagen Group's defences that the vehicles did not utilise such devices 'hopeless', 'highly flawed' and 'completely irrelevant'.
7th August 2020 – Court of Appeal rejects Volkswagen Group's appeal, making landmark ruling on Dieselgate. Lord Justice Males states in the Court of Appeal that 'Mr Justice Waksman's "defeat device" issue was clearly correct'