You may be eligible to claim back 25-75% of the vehicle's purchase price if it was purchased between 2008 and 2018 & it had an emissions cheat device.

Over £100m has already been paid in compensation for UK Diesel Emission Claims.
Diesel Emission Claims Now Open For:

Your Information Is Secure.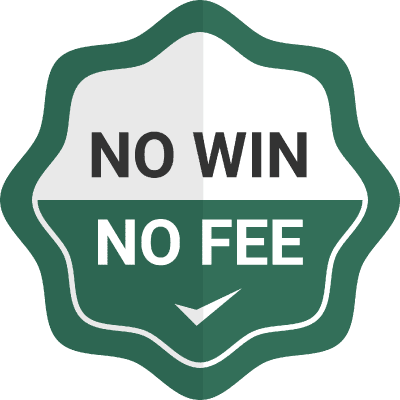 Honda have potentially lied to its customers about the emissions their vehicles emit. If this is proven, Honda owners may be entitled to thousands in compensation. Register your interest for claiming today.
Our panel of solicitors at emissions.co.uk are investigating claims that Honda has misled its customers about its diesel emissions. Similar to the Dieselgate Scandal, Honda have potentially installed defeat devices into their vehicles to cheat emissions tests.
If this is proven, Honda owners are entitled to claim compensation, potentially thousands of pounds. Emissions.co.uk are on a mission to hold huge car manufacturers to account, and we pride ourselves on getting the best possible result for you.
We have an expert panel of emissions compensation solicitors who have extensive experience and knowledge in this area of law, to give you the most comprehensive legal advice possible.
If you want to register your interest in the Honda Dieselgate Emissions claim, fill out our online form today.
What is the Honda Emissions Scandal?
The Honda emissions scandal is in its infancy compared to a number of other manufacturer dieselgate scandals. Indications that Honda cars have potentially been fitted with a so-called "defeat device" first came about in 2015 when the Volkswagen Dieselgate scandal broke.
Data obtained by The Guardian had shown that some Honda models were emitting six times the regulatory limit of NOx pollution, while some of their unnamed 4x4 models had 20 times the NOx limit coming out of their cars.
NOx is a dangerous pollutant that contributes to various respiratory diseases, cancer, acid rain and smog. Pollution from cars is the biggest contributor to NOx in our air.
A defeat device is a bit of software that has been found in Volkswagen cars. They work by knowing when the vehicle is being tested, and thus reducing the emissions for the test. This means real-world emissions are much higher in cars that use this software.
Which Honda models are affected?
Honda Dieselgate claims are still being investigated, and as such, we do not have a definitive list of which models have been affected. However, in most dieselgate cases the vehicle will have been manufactured between 2009-2018.
Reports also suggest that NOx emissions from a 2018 diesel Honda Civic met legal limits during a laboratory test but emissions increased by nine when driven in a way not captured by the EU's new real-driving test.
Why should I register my interest in a Honda dieselgate claim?
Our panel believe in holding massive car companies to account. If Honda has lied about its emissions, we believe it is unacceptable that a decision has been made for monetary gain that can have implications on our health and our pockets.
This is why we believe there are five key reasons to register your interest in a Honda emissions claim:
Saving the Environment
Corporate Accountability
Financial Reimbursement for misrepresentation
Saving your health
No risk to you due to no win, no fee
Like in the Volkswagen Group case, there is potential that your Honda may have performed worse than advertised, with a worse fuel economy than expected. If this is the case, you could be owed damages for those additional costs.
How much compensation can I receive for a Honda Emissions Claim?
There is currently no guidance in relation to how much Honda owners could receive for an emissions claim. Our panel will keep our clients updated throughout the investigation and let them know if any amount of compensation is to be fixed.
If Honda admit wrongdoing, customers of Honda can potentially claim compensation for:
Potential added depreciation as a result of finding the cheat device
Any increase in fuel costs incurred over the years
Increased car tax
Damages for breach of contract
How do I begin my Honda dieselgate claim?
Registering your interest is easy. All you have to do is fill out our online eligibility checker.
Start your Honda Emissions Compensation Claim Today
Emissions.co.uk believe there are potentially millions of cars affected in the UK by dieselgate, with dozens of car manufacturers fitting defeat devices. Now, we are bringing claims on behalf of Honda owners. Our panel are acting for UK residents whose Honda vehicles have been fitted with defeat devices.
If you believe your Honda has been affected, our experienced legal panel can talk you through your claim, step by step.
Find out today if you are eligible to claim by completing our free to use eligibility checker.