You may be eligible to claim back 25-75% of the vehicle's purchase price if it was purchased between 2008 and 2018 & it had an emissions cheat device.

Over £100m has already been paid in compensation for UK Diesel Emission Claims.
Diesel Emission Claims Now Open For:

Your Information Is Secure.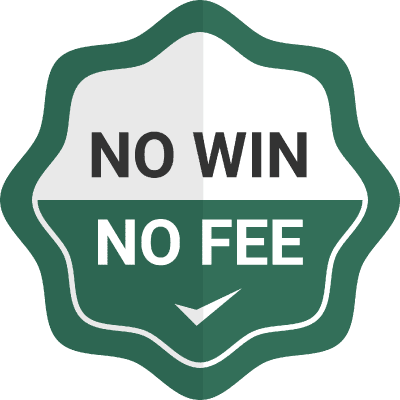 Jaguar have potentially lied to thousands of its UK customers about their diesel emissions by installing defeat devices into their vehicles. If you own a Jaguar, you could be entitled to thousands in compensation.
The panel of solicitors at emissions.co.uk are investigating allegations made against luxury car manufacturer, Jaguar, over claims that their cars have been fitted with emission defeat devices. These defeat devices have potentially enabled Jaguar to pollute UK air with a toxic pollutant called Nitrogen Oxide (NOx).
If Jaguar admit their wrongdoing, they will have lied to its UK customers about its diesel emissions and potentially their fuel economy, while also severely damaging the environment. We believe this is wrong, which is why the expert emissions solicitors at emissions.co.uk are holding huge car manufacturers to account.
To find out if you are eligible for Jaguar diesel emission compensation, use our free eligibility checker today. 
What is the Jaguar Emissions Scandal?
Since the 2015 Dieselgate scandal involving Volkswagen, more scrutiny has been placed on Jaguar and their own emissions. Since 2016, various tests and investigations have been carried out on Jaguar vehicles by German and UK regulators finding that their vehicles exceed the regulatory limits.
In 2016, the German VW Commission Enquiry found that the Jaguar XE 2.0 was producing nine times the regulatory limit of diesel emissions. The UK Department of Transport then found similar problems, with the Jaguar XE falling foul of NOx emissions.
Jaguar are allegedly getting past diesel emission regulations by using so-called "defeat devices". Jaguar use "thermal windows" to alter their engine performance, where it can shut off at certain temperatures. Car manufacturers claim this is permissible by law due to the fact they are for the purpose of "protecting the engine against damage or accident and for safe operation of the vehicle".
However, the Court of Justice of the European Union recently hit back, and stated:
…in order to be justified, the presence of such a device must allow the engine to be protected against sudden and exceptional damage.
The key here is "sudden and exceptional damage". The exemption is unlikely to cover long term degradation of vehicle components.
Now, thousands of UK Jaguar owners could be entitled to thousands in compensation.
Which Jaguar models are affected?
The Jaguar dieselgate claim is in its infancy, and more information may become available over time. However, from the readily available information, we believe the affected models could be:
Jaguar XE
Jaguar XF
Diesel vehicles
It is estimated that there could be up to 365,000 Jaguar and Land Rover vehicles that are affected. Emissions.co.uk will keep clients updated as more information surfaces.
No Win, No Fee Jaguar Emissions Claim
We believe every Jaguar owner should be entitled to justice if it is proven that they have used defeat devices in their vehicles. This is why our panel offer all of our Jaguar diesel emission claims on No Win, No Fee basis. This means if your claim is unsuccessful, you will have nothing to pay to us.
Why should I register my interest in a Jaguar dieselgate claim?
This is a question the panel at emissions.co.uk often get – what is the point in claiming? Well, there are actually a number of reasons to lodge a Jaguar emissions claim:
Your Health – NOx is the deadly pollutant that Jaguar have potentially misled customers and regulators about. Reports suggest NOx is estimated to cause 40,000 premature deaths in the UK each year
Your Pocket – You may have suffered damages as a result of Jaguar's potential lie. Autocar tests have shown cars after the fix have a worse fuel economy.
Their Accountability – emissions.co.uk want to hold massive car manufacturers like Jaguar to account and tell them that they cannot lie to their customers about dangerous emissions
Our Environment – NOx produces acid rain, smog and can contribute to climate change. We need as little of it in the atmosphere as possible, and certainly don't need corporations lying about their output.
How much compensation can I receive for a Jaguar Emissions Claim?
There is currently no guidance on the amount of compensation Jaguar owners can claim in for a dieselgate scandal claim. Having said this, we can compare the potential amount of compensation received by Volkswagen drivers in the US and Germany already.
Germany – Estimated between £1,140 - £5,300 per driver[1]
US – Estimated between $5,100 - $10,000 per driver[2]
Our panel will keep Jaguar owners updated in relation to potential amounts of compensation you could be awarded.
How do I begin my Jaguar dieselgate claim?
Starting your Jaguar emissions claim couldn't be easier. Simply use our free eligibility checker today to discover whether you are eligible to claim.