You may be eligible to claim back 25-75% of the vehicle's purchase price if it was purchased between 2008 and 2018 & it had an emissions cheat device.

Over £100m has already been paid in compensation for UK Diesel Emission Claims.
Diesel Emission Claims Now Open For:

Your Information Is Secure.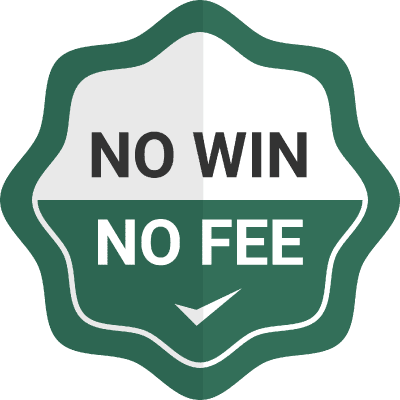 The UK Skoda Diesel Emission Claim is now closed. Unfortunately, you are no longer able to file a claim.
Thousands of Skoda drivers could have been affected by the Volkswagen Group emissions scandal that unfolded in 2015. Volkswagen Group has owned the Czech car manufacturer since 2000, and certain Skoda models have been involved in the emissions court cases ever since.
Skoda is a popular car in the UK, with many high mileage industries opting for the car manufacturer, such as taxi drivers and other company drivers. It is estimated that around 131,569 Skoda vehicles have been embroiled in the dieselgate scandal.
The Skoda Emissions claim is now closed.
What was the Skoda Emissions Scandal?
The infamous dieselgate scandal was brought to light in 2015 in USA. The Volkswagen Group admitted to fitting certain cars with a "defeat device" after American regulators had found anomalies in their testing relating to emissions. Certain vehicles fitted with this "defeat device" would ensure that their diesel engines performed differently when they sensed the car was being tested, and therefore were able to pass certain emissions tests.
Tests at the time in America showed that the cars fitted with the defeat devices emitted almost 40 times the permitted US levels of nitrogen oxides (NOx), a polluting gas that contributes to respiratory diseases, cancer, acid rain and smog.
This affected all of the Volkswagen Group's subsidiaries too, including Audi, Seat and Skoda. 1.2 million cars were affected in the UK, with 131,569 of them being made by Skoda.
In addition to this, fuel economy on the Skoda vehicles may have been greatly overstated. This has meant those in high mileage industries, like taxis, could have been using a lot more fuel than they thought they would have based from the initial specifications. 
Volkswagen have fought every court case since 2015, but have since paid out £26 billion in fines and compensation worldwide.
Which Skoda models were affected?
Millions of cars have been affected worldwide, across VW and their wider brand. Many Skoda vehicles are thought to be affected.
The Skoda NOx Emissions Group Litigation specifically related to vehicles that:
Are manufactured by Volkswagen, Audi, SEAT or Skoda
Are fitted with a 1.2, 1.6, 2.0 litre EA189 Diesel engine
Manufactured before 2016
How do I begin my Skoda dieselgate claim?
Unfortunately, the SEAT Dieselgate claim is now finished and closed for any new claimants.
If, however, you bought your car using Personal Contract Purchase (PCP) finance, then you may have a claim for Mis-sold PCP compensation. To read more about this, read our specialist ClaimExpert guide here. 
The UK Dieselgate Court Cases – A Timeline
7th April 2020 – UK High Court finds that emissions-testing software installed in Volkswagen Group's vehicles, including Skoda, did constitute unlawful "defeat devices" under EU rules. Mr Justice Waksman called some of Volkswagen Group's defences that the vehicles did not utilise such devices 'hopeless', 'highly flawed' and 'completely irrelevant'.
7th August 2020 – Court of Appeal rejects Volkswagen Group's appeal, making landmark ruling on Dieselgate. Lord Justice Males states in the Court of Appeal that 'Mr Justice Waksman's "defeat device" issue was clearly correct'