You may be eligible to claim back 25-75% of the vehicle's purchase price if it was purchased between 2008 and 2018 & it had an emissions cheat device.

Over £100m has already been paid in compensation for UK Diesel Emission Claims.
Diesel Emission Claims Now Open For:

Your Information Is Secure.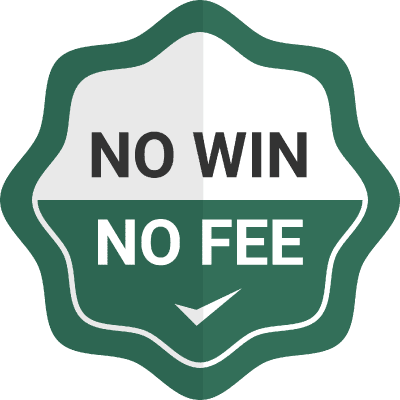 Alfa Romeo is facing a £5bn legal challenge after allegations emerged that it has misled its UK customers in relation to diesel emissions. If you own an Alfa Romeo, you could be owed thousands. Find out today if you are eligible.
Alfa Romeo has potentially lied to thousands of its UK customers about the amount of diesel their vehicles emit. If the Italian car manufacturer admits any wrongdoing, Alfa owners could be entitled to compensation for the deceit and breach of contract.
Our expert panel at emissions.co.uk believe that Alfa Romeo have deliberately misled its customers and regulators in order to pass diesel emission tests. We are fighting to hold massive car manufacturers like them to account and show them that their profits are not more important than our health.
Emissions.co.uk have an expert panel of emissions compensation solicitors who have extensive experience and knowledge in this area of law, to give you to the most comprehensive legal advice possible.
If you would like to register your interest in a potential Alfa Romeo diesel emission compensation claim, register your interest today by using our easy-to-use eligibility checker.
What is the Alfa Romeo Emissions Scandal?
The diesel emissions spotlight was shone on Alfa Romeo in July 2020 when authorities in Germany, Italy and Switzerland raided the offices of their parent company, Fiat Chrysler (FCA). The raid was in relation to an ongoing emissions fraud investigation and was determining whether Alfa and other car manufacturers in the Group were using so-called "defeat devices" to alter their emissions output during testing.
In America, Alfa Romeo and the FCA Group agreed to a £614 million settlement in 2019 after the US Justice Department found that they were using this illegal defeat device software to produce false results while being tested for emissions.
Now, Alfa and The FCA face a £5 billion lawsuit in the UK for the alleged use of defeat devices in their vehicles. There are an estimated half a million "dirty" FCA vehicles in England and Wales that have been manufactured since 2008.
Our panel of expert emissions solicitors can represent you against Alfa Romeo and bring a claim for compensation forward. Find out if you are eligible today using our free eligibility checker.
Which Alfa Romeo models are affected?
The Alfa Romeo litigation is still in its infancy, and more details are coming to light every day. This means that many more Alfa Romeo models could be implicated than we are currently aware of. Having said this, it is believed the below models could be implicated in the emissions scandal:
1.3-litre
1.6-litre
2.0-litre
159
Brera
Guilietta
Spider
All models will have been manufactured between 2008-2020. If your vehicles matches the above criteria, you may be able to claim compensation under an Alfa Romeo emissions claim.
No Win, No Fee Alfa Romeo Emissions Claims
At emissions.co.uk, we believe everyone is entitled to justice. This is why our panel of solicitors offer all of our Alfa Romeo diesel emission claims on a No Win, No Fee basis. This means there is no financial risk to you for lodging a claim, and in the unlikely event that you lose your case, you will have nothing to pay to us.
Why should I register my interest in an Alfa Romeo dieselgate claim?
If they admit their wrongdoing, our panel believe in holding car manufacturers like Alfa Romeo to account. Putting profit ahead of health is unacceptable, which is why we believe there are five key reasons to register your interest in a Honda emissions claim:
Saving the Environment
Corporate Accountability
Financial Reimbursement for mis-representation
Saving your health
No risk to you due to no win, no fee
Like in the Volkswagen Group dieselgate case, there is potential that your Alfa Romeo may have performed worse than advertised, with a worse fuel economy than expected. If this is the case, you could be owed damages for those additional costs.
How much compensation can I receive for an Alfa Romeo Emissions Claim?
There is currently no guidance on the amount of compensation Alfa Romeo owners can claim for a dieselgate scandal claim. Having said this, we can compare the potential amount of compensation received by Volkswagen drivers in the US and Germany already.
Germany – Estimated between £1,140 - £5,300 per driver[1]
US – Estimated between $5,100 - $10,000 per driver[2]
Our panel will keep Alfa Romeo owners updated in relation to potential amounts of compensation you could be awarded.
How do I begin my Alfa Romeo dieselgate claim?
If you believe your car has been affected by the Alfa Romeo emissions scandal, you can start your claim today.  In order to start your claim, use our free eligibility checker.
Start your Alfa Romeo Emissions Compensation Claim Today
Are you ready to claim against Alfa Romeo for their alleged lies on diesel emissions? If you believe you have an Alfa Romeo emissions compensation claim, let us handle it from start to finish.
Our panel of Alfa Romeo dieselgate solicitors are able to bring a claim on your behalf and not only hold the massive car company to account, but also get you compensation while doing so.
Our experienced legal panel can talk you through your claim, step by step.
Panel regulated by the SRA
Work on a No Win, No Fee Basis
No upfront payments
Provide updates on your case throughout
Talk to you in clear, simple English
Provide fair and competitive legal rates if we win your case for you
Find out today if you are eligible to claim by completing our free to use eligibility checker.
[1]https://www.autocar.co.uk/car-news/industry/volkswagen-reaches-%C2%A3698-million-dieselgate-settlement-germany
[2] https://www.reuters.com/article/us-volkswagen-emissions-idUSKBN1JZ21G