You may be eligible to claim back 25-75% of the vehicle's purchase price if it was purchased between 2008 and 2018 & it had an emissions cheat device.

Over £100m has already been paid in compensation for UK Diesel Emission Claims.
Diesel Emission Claims Now Open For:

Your Information Is Secure.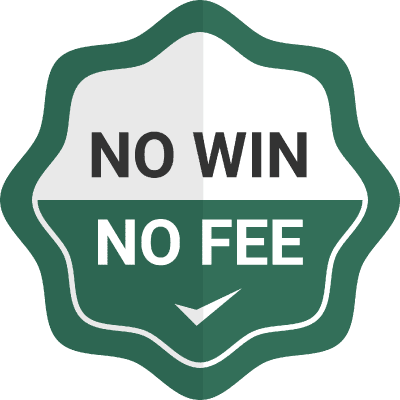 Reports suggest that Mazda could be lying about its diesel emissions. If this can be proven, thousands of UK Mazda owners could be owed compensation. Register your interest for joining a claim today.
Along with multiple other car manufacturers, Mazda could be misleading its customers and regulators about the amount of emissions their diesel cars emit. The expert panel at emissions.co.uk are investigating these claims, and if they admit any wrongdoing, Mazda owners could be owed thousands in compensation.
Comparable to the dieselgate scandal of 2015 that saw Volkswagen admit to installing "defeat devices" in their vehicles, we believe Mazda could have installed a similar device to cheat emissions tests.
Emissions.co.uk have an expert panel of emissions compensation solicitors who have extensive experience and knowledge in this area of law, to give you the most comprehensive legal advice possible.
If you would like to register your interest in a potential Mazda diesel emission compensation claim, register your interest today by using our easy-to-use eligibility checker.
What is the Mazda Emissions Scandal?
The Mazda emissions scandal is still very early on in its life. The first indication that Mazda might be embroiled in dieselgate happened in 2015, as the world's eyes turned to Volkswagen and its emission worries.
More scrutiny was applied to Mazda and its emissions after the dieselgate scandal. This meant that Government-funded research was carried out the see if the vehicles could be emitting more pollutants than they were stating. This research found that Mazda's engines were emitting 6.1 times over the European limit.
The pollutant emitted is called NOx, a very dangerous gas that has been known to contribute to respiratory diseases, cancer, acid rain and smog.
Investigations are ongoing, but if Mazda did use a "defeat device" to alter their laboratory results, then you could be owed compensation. Vehicles that have been found to have them installed have suffered from worse fuel economy after the fix.
Which Mazda models are affected?
The Mazda diesel emissions scandal is still in its infancy compared to other dieselgate claims. There are currently no definitive lists of which Mazda models could be affected, though it has been reported that the Mazda 6 2.2L 5DR produced three times the official NOx emissions listed.
We also know that most emission claims relate to vehicles that were manufactured between 2009-2018.
No Win, No Fee Mazda Emissions Claims
At emissions.co.uk, we believe everyone is entitled to justice. This is why our panel offers all of our Mazda emissions claims on a No Win, No Fee basis. In the unlikely event that your Mazda emissions compensation claim is unsuccessful, you will have no legal fees to pay to us.
If your claim is successful, our panel will deduct legal fees from the damages we have won for you. This fee will be agreed at the start of your case, and will all be explained in plain English.
Why should I register my interest in a Mazda dieselgate claim?
Emissions.co.uk believe in holding massive car companies like Mazda to account. If Mazda has misled its customers and regulators about its emissions, we believe it is unacceptable.
This is why we believe there are five key reasons to register your interest in a Honda emissions claim:
Saving the Environment
Corporate Accountability
Financial Reimbursement for misrepresentation
Saving your health
No risk to you due to no win, no fee
Like in the Volkswagen Group case, there is potential that your Mazda may have performed worse than advertised, with a worse fuel economy than expected. If this is the case, you could be owed damages for those additional costs.
How much compensation can I receive for a Mazda Emissions Claim?
There is currently no guidance on the amount of compensation Mazda owners can claim in for a dieselgate scandal claim. Having said this, we can compare the potential amount of compensation received by Volkswagen drivers in the US and Germany already.
Germany – Estimated between £1,140 - £5,300 per driver[1]
US – Estimated between $5,100 - $10,000 per driver[2]
We will keep Mazda owners updated in relation to potential amounts of compensation you could be awarded.
How do I begin my Mazda dieselgate claim?
If you believe your car has been affected by the Mazda emissions scandal, you can start your claim today. Simply fill out our free to use eligibility checker to see if you can claim.