You may be eligible to claim back 25-75% of the vehicle's purchase price if it was purchased between 2008 and 2018 & it had an emissions cheat device.

Over £100m has already been paid in compensation for UK Diesel Emission Claims.
Diesel Emission Claims Now Open For:

Your Information Is Secure.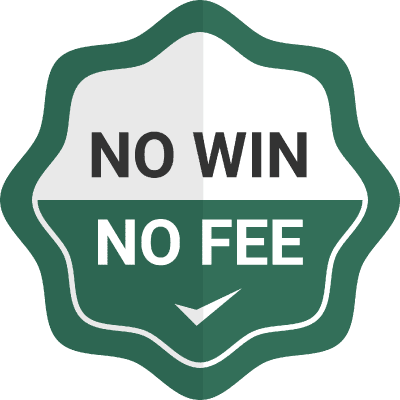 Reports suggest plug-in hybrids could be polluting up to 12 times more than advertised. Our emissions solicitors are investigating bringing a claim against car manufacturers for misleading their customers. Find out today if you can claim.
Plug-in hybrids are being sold in the UK on the basis they are better for the environment. New data, however, suggests that many could be emitted the same levels, if not more, than some petrol and diesel cars.
Experts have suggested plug-in hybrids are "fake electric" cars that are built for lab tests and tax breaks. BMW, Volvo and Mitsubishi have all become embroiled in the plug-in hybrid pollution scandal, with official figures from the car manufacturers not getting close to real-world emissions.
The emissions solicitors at emissions.co.uk are investigating bringing claims forward on the basis that the car manufacturers have lied to customers and regulators in relation to their emissions output. Register your interest today to join the claim.
What is the Plug-in Hybrid Emissions Scandal?
The plug-in hybrid emissions scandal is very new compared to the dieselgate scandals of diesel car manufacturers. Reports from Transport & Environment and Which? have shown that many plug-in hybrids are emitting much higher pollution than claimed.
The BMW X5, Volvo XC60 and Mitsubishi Outlander emitted 28-89% more CO2 than advertised when tested by Emissions Analytics on a fully charged battery in optimal conditions. When tested on an empty battery, this figure went up to three to eight times more than official values. Finally, when in battery-charging mode, the PHEVs emitted an incredible three to twelve times more than advertised.
This can potentially lead to more emissions polluting our UK air. It could also lead to worse fuel economy for the vehicle owners. This is a growing problem, with just over 50,000 PHEVs registered in the UK, and a year-on-year increase in demand of 91.5%.
Now, the expert emissions panel at emission.co.uk are investigating these potential lies and looking at bringing claims against the plug-in hybrid manufacturers for misleading customers and regulators.
Which Plug-in Hybrids models are affected?
So far, the plug-in hybrid emission scandal is in its infancy. This means that more and more models could be added to the list of vehicles affected.
Having said this, the models mentioned in the reports thus far include:
BMW X5
Volvo XC60
Mitsubishi Outlander
Emissions.co.uk will update clients as and when more vehicles are added to this list.
Why should I register my interest in a Plug-in Hybrid dieselgate claim?
The simple reason is that plug-in hybrid manufacturers have potentially lied to you about their emissions. This is particularly hard to swallow given the fact that the plug-in hybrids are sold on the basis of them being better for the environment.
This is why we believe there are five key reasons to register your interest in a plug-in hybrid emissions claim:
Saving the Environment
Corporate Accountability
Financial Reimbursement for mis-representation
Saving your health
No risk to you due to no win, no fee
How do I begin my Plug-in Hybrids claim?
Starting your plug-in hybrid emission claim couldn't be simpler. Fill out our free to use eligibility checker to get started. We will tell you if you are eligible and what your next steps are if so.
How much compensation can I receive for a Plug-in Hybrid Emissions Claim?
There is currently no guidance in relation to how much plug-in hybrid owners could receive for an emissions claim. If you register your interest in bringing forward a claim, our panel will keep you updated in relation to any compensation that is due to be set.
Start your Plug-in Hybrids Emissions Compensation Claim Today
Have you been affected by the plug-in hybrid emissions scandal? Do you want to register your interest for a claim for compensation?
Our plug-in hybrid emissions claims solicitors can bring a claim forward on your behalf. We can hold massive car manufacturers to account, while also getting you compensation.
Our experienced legal panel can talk you through your claim, step by step.
Find out today if you are eligible to claim by completing our free to use eligibility checker.