You may be eligible to claim back 25-75% of the vehicle's purchase price if it was purchased between 2008 and 2018 & it had an emissions cheat device.

Over £100m has already been paid in compensation for UK Diesel Emission Claims.
Diesel Emission Claims Now Open For:

Your Information Is Secure.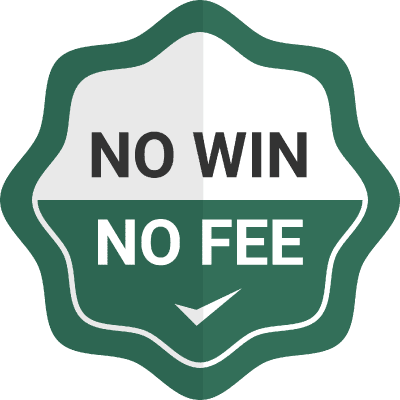 Mitsubishi have allegedly been lying about its diesel emissions. Now, UK Mitsubishi owners are joining a potential dieselgate claim for compensation. Find out today if you can claim.
Mitsubishi has joined the ever-growing list of car manufacturers who have potentially lied about their emissions output. The car company is currently under investigation in Germany in relation to emissions-cheating, and if wrongdoing is proven, UK Mitsubishi owners could be owed thousands in compensation.
The panel at emissions.co.uk are determined to stand up to huge car manufacturers who lie about their diesel emissions for profit. Mitsubishi have potentially put your health at risk, and also possibly left you out of pocket. 
If you would like to register your interest in bringing a Mitsubishi Emissions Claim forward, you can register your interest today. Simply fill out our eligibility checker and our one of our expert emissions solicitors will be in touch.
What is the Mitsubishi Emissions Scandal?
In January 2020, German police raided the offices of Mitsubishi for potentially selling diesel cars in Germany that had been programmed to cheat on emissions tests. Police raided ten offices in and around Frankfurt and authorities have asked individuals who have bought Mitsubishi vehicles since 2014 to come forward as witnesses.
The suggestion is that these Mitsubishi vehicles have been fitted with a "defeat device" which allows the vehicles to fool regulators while laboratory tests are ongoing. 
This defeat device would enable the vehicle to know when it was being tested in a lab, and would automatically alter its performance in order to trick the emissions test. The actual, real-world emissions of the vehicles that use this are much higher – up to 40 times the permitted US levels of nitrogen oxides.
The investigation is ongoing, but if Mitsubishi is found guilty, a second phase of the infamous Dieselgate Scandal of 2015 could take place, meaning thousands of UK Mitsubishi owners could be compensated. Get in touch today to find out if you can claim.
Which Mitsubishi models are affected?
The current investigation is focusing on:
Mitsubishi vehicles manufactured since 2014
6 litre, 2.2 litre, and four-cylinder engine
Diesel engines only
This could very well be expanded the more we find out about the investigation, however. The panel of solicitors at emissions.co.uk are keeping a close eye on the case.
No Win, No Fee Mitsubishi Emissions Claim
If you are one of the thousands in the UK that might be affected by the Mitsubishi dieselgate scandal, our panel can bring your claim on a No Win, No Fee basis. This means there will be no financial risk to you.
A No Win, No Fee agreement can also be called a Conditional Fee Agreement (CFA). This is an arrangement between you and us, which means if your claim for compensation is unsuccessful, you will not have to pay any of our legal fees.
Our panel of expert emissions solicitors will explain this process of working with you when you get in touch.
Why should I register my interest in a Mitsubishi dieselgate claim?
The main reason for lodging a potential claim is that Mitsubishi have potentially lied to you about a very dangerous pollutant, NOx. We want to hold the massive car giants to account, and tell them that they cannot put profit above our health and the environment.
If successful, you will also receive compensation which could rise to thousands of pounds, depending on your individual case.
How much compensation can I receive for a Mitsubishi Emissions Claim?
The exact amount you can claim with be dependent on a number of factors. These factors include:
What year your Mitsubishi was manufactured
Its model
How much you paid for the car
If you have sold it
How much you received
How many miles you drove in the car
Our panel can talk you through your Mitsubishi dieselgate claim and, although it is difficult to predict the amount of compensation that you will be paid, our panel will always do our utmost to get as much compensation for you as possible.
How do I begin my Mitsubishi dieselgate claim?
Starting your Mitsubishi claim is straightforward. All you have to do is complete our free eligibility checker. This takes two minutes, and could lead to you receiving thousands in compensation.
Start your Mitsubishi Emissions Compensation Claim Today
Are you ready to claim against Mitsubishi for their potential lies on emissions? If you believe you have an emissions compensation claim, let us handle it from start to finish.
Our panel of dieselgate solicitors are able to bring a claim on your behalf and not only hold massive car companies to account, but also get you compensation while doing so.
Our experienced legal panel can talk you through your claim, step by step.
Find out today if you are eligible to claim by completing our free to use eligibility checker.