Did You Own One Or More Diesel Mercedes Between 2009 and 2018?
You may be eligible to claim back 25-75% of the vehicle's purchase price if it was purchased between 2008 and 2018 & it had an emissions cheat device.

Over £100m has already been paid in compensation for UK Diesel Emission Claims.
Diesel Emission Claims Now Open For:

Your Information Is Secure.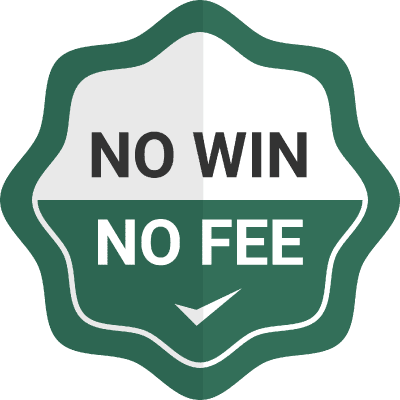 Thousands of Mercedes owners are learning that a cheating software has been installed into their vehicles to deceive emissions tests.
If you purchased one of the affected vehicles you could be owed Mercedes diesel compensation. Find out today if our expert panel of solicitors can help.
Mercedes Emission Claims
The panel of diesel emission solicitors at Emissions.co.uk have now opened their Mercedes Diesel Emission claim. Our panel are bringing forward claims on behalf of UK Mercedes owners who may have been affected by a "defeat device" installed in their vehicles. Our panel believe that the owners of Mercedes vehicles have been misled and mis-sold their cars.
Tens of thousands of UK Mercedes owners have already registered their interest in bringing forward a claim. Let our panel of Mercedes Emissions solicitors help you on your journey to holding Mercedes account for their alleged illegal cheat devices which not only damage the environment, but also potentially your pocket.
Get in touch today with one of our No Win, No Fee Emissions dieselgate panel members to find out if they can help. Fill out our eligibility checker to start.
What is the Mercedes Diesel Emissions Claim?
Mercede-Benz's own dieselgate scandal appeared much later than the Volkswagen Group scandal of 2015. Mercedes misconduct first came to light in 2018, after the German Road Vehicle Authority, KBA, found that Mercedes was using illegal software to cheat emission tests.
This illegal software is now known as "defeat devices" and works by knowing when Mercedes vehicles are being tested for emissions and performing differently in the lab. The defeat device in question would turn on during these tests and limit emissions.
This means that the real-world emissions of the Mercedes vehicles are actually much higher than advertised.
In Germany, the KBA ordered Mercedes to recall all the affected vehicles in Germany. The German Courts then concluded that Daimler, Mercedes-Benz's parent company, had indeed been using a prohibited cheat device, which implicated a further 700,000 vehicles around the world.
Allegations then started to appear in the UK in May 2020. The emissions claim is relatively new in the UK, but estimates show that 160,000 UK residents have already shown an interest in claiming compensation. If you believe you have been affected, the panel of Mercedes emissions solicitors at Emissions.co.uk can help.
What Is An Emissions Claim?
Emissions claims have been on the rise in recent years, with more manufacturers being found to have installed cheat software in order to pass regulatory tests. Volkswagen was the first of its kind back in 2015. The claim itself relates to the deception of car manufacturers when selling their vehicles, and is brought forward by the vehicle owner.
It focuses on the key fact that you have been misled when choosing to purchase your car - the figures have been manipulated. Claims of this nature will look to recover compensation from the car manufacturer, Mercedes in this case, for the deceit, potential breaches of consumer protection laws, any breaches of contract, and potential breaches of the Competition Act.
What Would My Mercedes Diesel Claim Relate To?
The Mercedes claim specifically is related to various parts of the deception by Mercedes. The car giant suppressed clean emissions technology and concealed the action of installing a defeat device from regulators and customers. This means that you, as a customer, were misled when choosing whether to purchase a Mercedes vehicle.
The reason for this lie was simple – monetary gain for Mercedes. This has led to more of the dangerous pollutant, NOx, being pumped into the UK. As a company that prides itself as an environmentally conscious business with a commitment to sustainability, we believe this is wrong.
The potential claim focuses on seeking compensation from Mercedes and Daimler for deceit, breach of consumer protection laws, breach of contract and breaches of the Competition Act. There will be a Group Litigation Order against Mercedes launched, similar to a Class Action Lawsuit in the US.
Is The Mercedes Claim Real?
Yes, the Mercedes diesel claim is real. Thousands of UK Mercedes owners have already signed up, and legal teams are getting together evidence to bring forward a claim very soon. Claims of similar nature have already been launched in USA and Germany.
In addition to this, over 100,000 UK Emissions claims have now been settled and paid out in the UK.
Is There A Class Action Lawsuit Against Mercedes-Benz?
There is a Class Action Lawsuit against Mercedes-Benz, but they are specifically American proceedings. In the UK, a similar kind of legal process is about to start, called a Group Litigation Order. This means your claim will be paired with thousands of other claims, so that the group collective can fight the legal battle as one, rather than your individual claim against Mercedes.
Can I Claim For Mercedes Emissions?
The defeat software in question has been found primarily in Mercedes cars and vans that contain a BlueTec diesel engine. You may be eligible to take legal action against Mercedes-Benz if: 
The car is manufactured by Mercedes-Benz
It has a BlueTec, diesel engine
Was made between 2009 – 2018 
Was either bought, financed, or leased in England and Wales
Tens of thousands of cars with BlueTec engines have now been recalled. This includes models such as: 
CLS
C-Class
E-Class
G-Class
GLC
GLE
GLK
M-Class
S-Class
SLK
SLC
Sprinter
Vito
The panel of diesel emission solicitors at Emissions.co.uk can inform you if we think your car has been installed with a defeat device. Complete our quick enquiry form today to start your claim.
How Much Compensation Can I Receive For My Diesel Claim?
Because the claim is in its infancy, there is currently no guidance on the amount Mercedes owners can receive in compensation for an emissions claim. Our panel will keep clients updated in relation any rulings on compensation.
Having said this, in a similar case in the US, Mercedes has reportedly agreed to pay $2.2 billion to customers as part of a settlement deal, with each owner receiving thousands in compensation.
Mercedes customers who owned more than one eligible vehicle can also lodge multiple claims.
We can also look at the landmark Volkswagen payout. The average payout for the 91,000 claimants was just over £2,100. Read more about that emissions claim here. 
Why Should I Bring My Diesel Claim Forward?
To put it plainly, we believe it is unacceptable that Mercedes have potentially lied to their customers for monetary gain. We believe there are five key reasons:
Saving the Environment
Corporate Accountability
Financial Reimbursement for mis-representation
Saving your health
No risk to you due to no win, no fee
NOx is a deadly pollutant that can contribute to an estimated 40,000 premature deaths in the UK every year. It can cause respiratory diseases, cancer, acid rain and smog.
Not only this, but you may also be out of pocket from Mercedes deception. In a similar case, tests on Volkswagen vehicles have found that their fuel economy is worse after the fix when they have been recalled.
What Is Happening With The Mercedes Claim?
The Mercedes Diesel Emission claim is currently taking clients on as it prepares to launch full legal proceedings. Our panel have opened the claim up for eligible UK Mercedes owners, and are now gathering evidence.
You can join thousands of other Mercedes owners by filling out our eligibility form.
How Long Does The Emissions Claim Take?
Diesel emissions claim like this are quite complicated. This means that Group Litigation Orders like this one can take a relatively long time compared to individual claims. If Mercedes deny any wrongdoing, a final outcome could take a couple of years.
Our expert panel of Mercedes emission claims solicitors will be able to keep you updated throughout your case and provide ongoing timelines.
How Do I begin My Diesel Claim?
To register your interest in bringing a Mercedes dieselgate emissions claim against Mercedes all you have to do is check your eligibility on our free-to-use checker. Our panel will investigate your claim and tell you whether you are eligible for compensation.
Start your Mercedes Emissions Compensation Claim Today
To start your No Win, No Fee Mercedes vehicle emissions claim, get in touch with our expert Emissions Claims panel today. The expert panel can answer any question you might have on the process and structure of your Mercedes claim, and will not use legal jargon in our explanation.
Our experienced legal panel can talk you through your claim, step by step.
Find out today if you are eligible to claim by completing our free to use eligibility checker.