Did You Own A Diesel Nissan Between 2008 and 2018?
You may be eligible to claim back 25-75% of the vehicle's purchase price if it was purchased between 2008 and 2018 & it had an emissions cheat device.

Over £100m has already been paid in compensation for UK Diesel Emission Claims.
Diesel Emission Claims Now Open For:

Your Information Is Secure.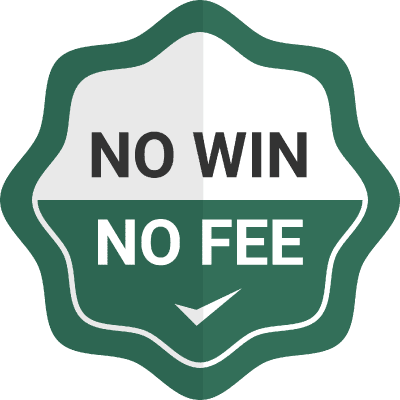 Thousands of diesel Nissan vehicles have allegedly been fitted with a defeat device to cheat emissions tests. Find out today if you are able to claim thousands in compensation.
Here at emissions.co.uk, we are making sure car manufacturers are held accountable for their lies in relation to car emissions. A new investigation is being carried out into Nissan and their use of "defeat devices" in a number of their UK vehicles.
Initial indications show that up to 600,000 Nissan diesel vehicles could have been fitted with a notorious defeat device that has been seen in the Volkswagen Dieselgate scandal.
If you own a diesel Nissan and would like to hold the car manufacturer to account for their potential lies, the panel at emissions.co.uk can help. We are inviting UK residents to register their interest in filing a claim for compensation against Nissan.
If you would like our expert panel of emissions solicitors to help you, fill out our quick online eligibility checker today.
What is the Nissan Emissions Scandal?
Nissan made the news in June 2020 when claims surfaced about the car manufacturer installing a so-called "defeat device" in their vehicles. Similar defeat devices were found in Volkswagen vehicles which sparked the now infamous dieselgate scandal.
These defeat devices interfere or completely disable emissions controls under real-world driving conditions. When the car is being tested in the lab, however, this defeat device kicks in and ensure the emissions of a dangerous pollutant, NOx, is much lower.
Real-world emissions by vehicles with defeat devices are a lot higher than the laboratory tests and, therefore, a lot higher than what was promised when purchasing the car.
We believe this practice is wrong, as NOx released by cars are extremely harmful to our health and the environment. NOx contributes to various respiratory diseases, cancer, acid rain and smog. Pollution from cars is the biggest contributor to NOx in our air.
There are suggestions that 700,000 Nissan vehicles could be affected in the UK – 600,000 diesel and 100,000 petrol. It is the first time petrol vehicles could be implicated in the emissions scandal. The Nissan Qashqai in particular is potentially breaching emissions limits by up to 15 times in the UK.
Our panel are bringing claims forward for Nissan owners. Register your interest today by using our easy to use online form.
What would the Nissan emission claim relate to?
The panel at emissions.co.uk are currently investigating the Nissan emission claim. The claim itself would focus on seeking compensation from Nissan for deceit, breach of consumer protection laws, breach of contract and breaches of the Competition Act.
If Nissan admits to the wrongdoing, they will have suppressed clean emissions technology and concealed the action of installing a defeat device from regulators and customers. This means that you, as a customer, were misled when choosing whether to purchase a Nissan vehicle.
The reason for this potential lie is simple – monetary gain for Nissan. This has potentially led to more of the dangerous pollutant, NOx, being pumped into the UK.
Which Nissan vehicles are affected?
There is an ongoing probe to find out exactly which models have been affected. Early indications show that models that might be affected include:
Qashqai
Note
Juke
X-Trail
Manufactured between 2008 and 2018
Diesel vehicles
Our panel can help determine whether your particular vehicle has been affected.
How much can I receive for a Nissan Emissions claim?
There is currently no guidance on how much compensation Nissan owners can receive for an emissions claim. However, as a rough indication, payouts for the Volkswagen dieselgate scandal in the USA, Canada, Australia and Germany have ranged from £1,140 - £7,000 per driver.
Our panel will keep our clients updated in relation to any rulings on compensation.
In addition to this, emissions.co.uk work on a No Win, No Fee basis, meaning there is no financial risk to you should you file a claim. In the unlikely event you are unsuccessful, you will have nothing to pay to us.
How do I register my interest in claiming against Nissan?
To register your interest in claiming compensation for the Nissan emissions scandal, all you have to do is fill out our two-minute online form. You will then find out instantly if you are eligible to claim. 
Start your Nissan Emissions Compensation Claim Today
Emissions.co.uk have a panel of solicitors with one thing in mind – ensuring the car industry is fairer, safer, greener, and held more accountable for their actions. Our panel has years of experience in bringing mis-sold claims in numerous industries, and can stand up to massive car manufacturers, like Nissan, and their legal teams, so you don't have to.
Our experienced legal panel can talk you through your claim, step by step.
Find out today if you are eligible to claim by completing our free to use eligibility checker.