Did You Own A Diesel Renault Between 2008 and 2018?
You may be eligible to claim back 25-75% of the vehicle's purchase price if it was purchased between 2008 and 2018 & it had an emissions cheat device.

Over £100m has already been paid in compensation for UK Diesel Emission Claims.
Diesel Emission Claims Now Open For:

Your Information Is Secure.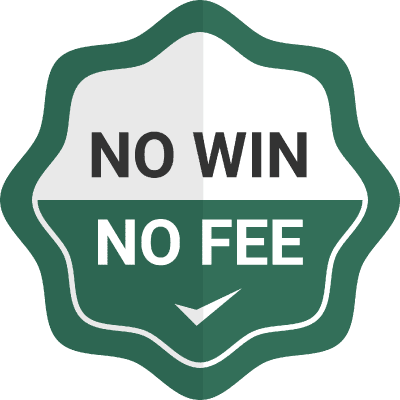 Renault have potentially misled its customers in relation to the diesel emissions of their cars. If you own a Renault, you could be owed thousands in compensation. Find out today if you can claim. 
The panel of solicitors at emissions.co.uk are currently investigating Renault in relations to claims they have lied about their emissions. Similar to the Volkswagen Dieselgate scandal, we believe they have fitted thousands of their cars with a so-called "defeat device" which alters emissions during regulatory tests.
Up to 700,000 UK Renault vehicles could be affected, meaning thousands of UK residents could be entitled to compensation from the car manufacturer. If you own a Renault and would like to register your interest in claiming compensation, get in touch with our expert emissions solicitors today.
We are on a mission to hold huge car manufacturers like Renault to account, and ensure they can no longer lie for financial gain. To see if you could be eligible for Renault Emissions compensation, fill out our quick and easy eligibility checker form today.
What is the Renault Diesel Emissions Scandal?
News of potential wrongdoing first surfaced in 2016 when Renault was referred for a criminal investigation in France over suspected breaches of emissions rules. At the time, regulators discovered abnormal levels of a dangerous gas, NOx, from many of Renault's diesel engines.
Now, there are claims that the French car manufacturer has fitted a "defeat device" into many of its vehicles, which might explain some of the initial discrepancies. This potential defeat device is software that recognises when the car is being tested in a lab and artificially reduces emissions in order to pass an emissions test. The emission levels are then much higher in real-world driving.
The altering of emissions has massive implications. NOx is a deadly pollutant that has been linked to multiple diseases, including childhood asthma, cancer, poor foetal development, and depression. Not only this, Volkswagen vehicles that were fixed after the installation of the defeat device reported worse fuel economy after the fix. Both your health and your pocket could have been impacted.
If you believe this is wrong, register your interest today in claiming against Renault for their dieselgate scandal.
What would the Renault emission claim relate to?
If it is proved after an investigation that Renault has lied to its customers about their emissions output, then a claim for compensation could be brought for a number of reasons.
The emissions solicitors at emissions.co.uk would look to bring a claim on behalf of Renault for deceit, breach of consumer protection laws, breach of contract and breaches of the Competition Act.
There is potential to receive compensation for any loss of value of the vehicle, to recover costs if you overpaid for the vehicle, and compensation for distress and inconvenience to any recall or repair undertaken. If you have a valid claim, we will discuss with you how much you may be able to receive.
Which Renault vehicles are affected?
Investigations are still be carried to determine exactly which Renault models may be affected. However, early indications show that the below could be affected:
Clio
Captur
Espace
Megane
Scenic
Vehicles built between 2008-2018
You can find out today if your vehicle may have been affected by the Renault Dieselgate scandal by completing our eligibility checker enquiry form.
How much can I receive for a Renault Diesel Emissions claim?
There is currently no guidance in relation to how much a Renault Diesel Emissions compensation claim might be. Every claim will be different in circumstance with different factors, such as when you bought the vehicle, how much you used it, and whether you used finance to purchase it.
Our panel will be able to advise how much you may look to recover in damages when you talk to one of our emissions solicitors.
How do I register my interest in claiming against Renault?
Registering interest in bringing a Renault Emission Claim forward is very straightforward. Simply fill out our easy to use online form and we will be able to tell you whether you are eligible to claim. 
Start your Nissan Emissions Compensation Claim Today
Are you ready to claim against Renault for their potential lies on emissions? If you believe you have a Renault emissions compensation claim, let us handle it from start to finish.
Our panel of dieselgate solicitors are able to bring a claim on your behalf and not only hold massive car companies to account, but also get you compensation while doing so.
Our experienced legal panel can talk you through your claim, step by step.
Find out today if you are eligible to claim by completing our free to use eligibility checker.