Did You Own A Diesel Vauxhall Between 2008 and 2018?
You may be eligible to claim back 25-75% of the vehicle's purchase price if it was purchased between 2008 and 2018 & it had an emissions cheat device.

Over £100m has already been paid in compensation for UK Diesel Emission Claims.
Diesel Emission Claims Now Open For:

Your Information Is Secure.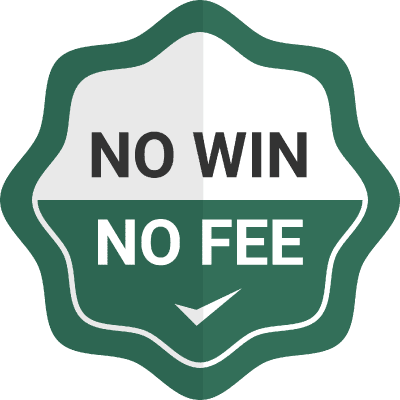 Vauxhall is the latest car manufacturer to be embroiled in Dieselgate. If you own a Vauxhall, you could be entitled to thousands in compensation. Find out today if we can help.
Thousands of UK Vauxhall owners could be due a pay-out after "defeat devices" have been found in their vehicles, similar to those from the original Volkswagen Dieselgate scandal. These defeat devices mask the amount of emissions the vehicle actually produces in a real-world environment, meaning Vauxhall have put their profits above your health.
The panel at emissions.co.uk are investigating bringing claims forward against Vauxhall for deceit, breach of consumer law and breach of the Consumer Credit Act. If you believe you are eligible for compensation, get in touch today by completing our easy-to-use online form. One of our expert emissions solicitors will be in touch with your next steps.
What is the Vauxhall Emissions Scandal?
Vauxhall was thrown into the Dieselgate scandal in October 2018 when German Federal Motor Transport Authority (KBA), ordered a recall of 100,000 Opel vehicles. The PSA Group owns both the Opel and Vauxhall brands.
The KBA found a cheating software installed in Vauxhall cars that limited emission readings during testing, which, therefore, misrepresented the actual emissions when driven on the road. The results of the KBA test found that many Vauxhall vehicles did not comply with EU regulatory requirements.
The pollutant in question that Vauxhall lied about is deadly. NOx has been linked to multiple diseases, including childhood asthma, cancer, poor foetal development, and depression. Reports suggest that air pollution, which is primarily caused by NOx, is estimated to cause 40,000 premature deaths in the UK each year.
Which Vauxhall models are affected?
Estimates show that more than 600,000 Vauxhalls were affected in the UK. You may be eligible to join the claim if your vehicle matches the below conditions:
Has a diesel engine
Manufactured by Vauxhall between 2008 - 2018
Was acquired by outright purchase, finance, or lease either new or used
Indications show that the Vauxhall models affected are:
Astra

Cascada

Corsa

Insignia

Mokka

Movano

Zafira
However, other models could be affected. 
No Win, No Fee Vauxhall Emissions Claim
At emissions.co.uk, we believe everyone is entitled to justice. This is why our panel offer all of our Vauxhall emissions claims on a No Win, No Fee basis. In the unlikely event that your Vauxhall emissions compensation claim is unsuccessful, you will have no legal fees to pay to us.
If your claim is successful, we will deduct our legal fees from the damages we have won for you. This fee will be agreed at the start of your case, and will all be explained in plain English.
Why should I register my interest in a Vauxhall dieselgate claim?
The panel at emissions.co.uk believe it is unacceptable that Vauxhall have lied to their customers for monetary gain. This is why we believe there are five key reasons to lodge a Dieselgate Vauxhall claim:
Saving the Environment
Corporate Accountability
Financial Reimbursement for misrepresentation
Saving your health
No risk to you due to no win, no fee
Like in the Volkswagen Group case, there is potential that your Vauxhall will perform worse than advertised, with a worse fuel economy than expected. If this is the case, you are owed damages for those additional costs.
How much compensation can I receive for a Vauxhall Emissions Claim?
There is currently no official guidance on the amount Vauxhall owners could receive in compensation for a dieselgate claim. Having said this, leading industry experts have estimated that Vauxhall could have to pay each Vauxhall driver £2,500 each.
We will keep clients updated in relation to any more guidance on compensation.
How do I begin my Vauxhall Emissions claim?
Vauxhall owners should register their interest with emissions.co.uk today to join the dieselgate claim. Our online form takes less than two minutes, and one of our expert emissions solicitors will be right back in touch with your next steps.
Start your Vauxhall Emissions Compensation Claim Today
Emissions.co.uk believe there are potentially millions of cars affected in the UK by dieselgate, with dozens of car manufacturers fitting defeat devices. Now, we are bringing claims on behalf of Vauxhall owners. Our panel of solicitors are acting for UK residents whose Vauxhall vehicles have been fitted with defeat devices.
Our experienced legal panel can talk you through your claim, step by step.
Panel regulated by the SRA
Work on a No Win, No Fee Basis
No upfront payments
Provide updates on your case throughout
Talk to you in clear, simple English
Provide fair and competitive legal rates if we win your case for you
Find out today if you are eligible to claim by completing our free to use eligibility checker.